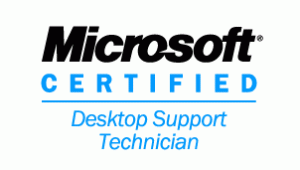 We have been a Microsoft Partner for the last 14 years and constantly ensure that we are up to date with the latest technologies by participating in the latest Microsoft training.

Panda Security are one of the market leaders providing security solutions for both single PC's and Corporate networks. We are an authorised Reseller of the full range of Panda Security Products including the range of Office Cloud Protection solutions.

We are a Granstream qualified reseller holding the title Grandstream Certified Specialist in Unified Communications. Grandstream provide some of the best value Voice Over IP solutions, including full Phone Systmes (IP PBX) and IP Handsets. Thier product range covers small businesses with just a few Extensions all the way up to full Call Centre systems with 100's of Extensions. Their IP Phones cover every need, from basic Guest Phones to full Receptionists consoles with dozens of lines and Extensions monitoring. The range also include Wireless Handsets (for difficut to cable locations), DECT Digital Cordless phones and integration in to Door Entry Systems. They also offer Remote Extensions via their recently launched Remote Connect technology – a secure system of linking Users and Branches without Firewall or special security configurations. They also provide other networing products like Video Confrrencing solutions, Routers and Wireles Access Points. Their latest products allow Cloud based Remote Configuration, which simplifies deployment and cuts down on installation costs.

As a Draytek reseller we recommed their products as a leading provider of ADSL Routers, Firewalls and Networking solutions. We have found Draytek offer some the most cost effective solutions to manage the different types of connectivity while keeping your network secure. As a Draytek Dealer and have access to the full range of Draytek Routers, Network and Wireless products and the full Technical Support from the manufacturer.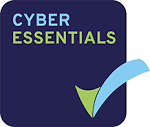 We are Cyber Essentials Certified showing we take IT Security very seriously and have the ability to advise and assist our customer with all aspects of their IT Secuirty. We deploy approved Industry Standard Security Practices within our organisation to ensure the records we keep and systems we use meet or exceed the required standards. Our advice to customers starts with basic Antivirus software recomendations and Backup stratagies all the way to full Disaster Recovery planning and implimentation. We provide regular updates and information to our customers regarding IT Security and how to protect their assetts.